Vocal & Guitar Duo
Contact: karlea.andy@gmail.com
Facebook • YouTube • Instagram • Reviews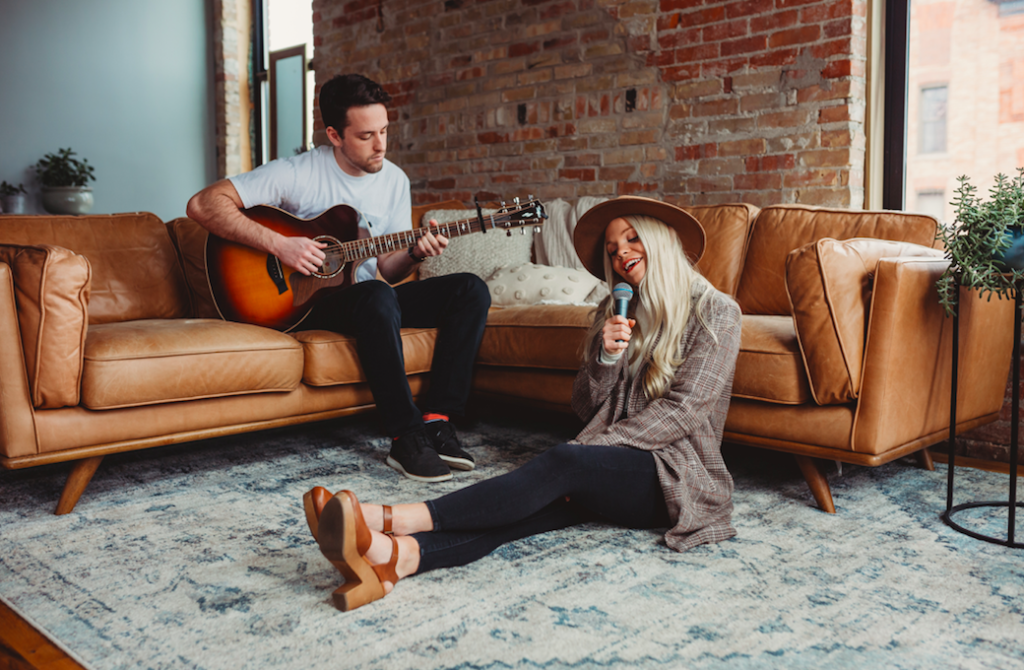 Upcoming Public Events
Jun 16 @ 5:30-9:30: Zoofari at Fort Wayne Zoo • tickets required (Fort Wayne, IN)
Jun 25 @ 5:30-7:30: Two EEs Winery • Andy instrumental music (Roanoke, IN)
Jul 23 @ TBA: Hartland Winery (Ashley, IN)
Jul 30 @ 6-9: Edwin Coe Spirits (Churubusco, IN)
Aug 4 @ 6-9: Country Heritage Winery (Laotto, IN)
Aug 13 @ 7-9: 2Toms Brewing (Fort Wayne, IN)
Sep 10 @ 6-9: Edwin Coe Spirits (Churubusco, IN)
Oct 5 @ 6-9: Country Heritage (Laotto, IN)
As an experienced live performing duo of vocals and guitar, Karlea Boleyn and Andy Mauch are well-equipped to provide an atmosphere perfect for formal and relaxing events alike.
The duo graduated from Purdue Fort Wayne's School of Music and have been performing together since 2018 throughout Fort Wayne, Indianapolis, and surrounding areas.
From Frank Sinatra to Michael Jackson, Bob Marley to John Mayer, The Beatles to Dua Lipa, we're sure we can find the right music for your event.
weddings
ceremonies
cocktail hours
rehearsal and reception dinners
public & private events
wineries and breweries
markets and fairs
family and graduation parties
Contact: karlea.andy@gmail.com
Facebook • YouTube • Instagram • Reviews
Thank you for your support and consideration!